Using the bill provided by Not Larry Sabato I have been able to create some preliminary maps of the mid-decade redistricting currently before the House of Delegates, passed today by the State Senate.
First is State Senate District 25, where Democratic Sen. Creigh Deeds has been moved into a district containing heavily Republican Augusta County. (The new district and overlap turf is actually numbered 24 now, but it can be considered the "successor" to Deeds' district.)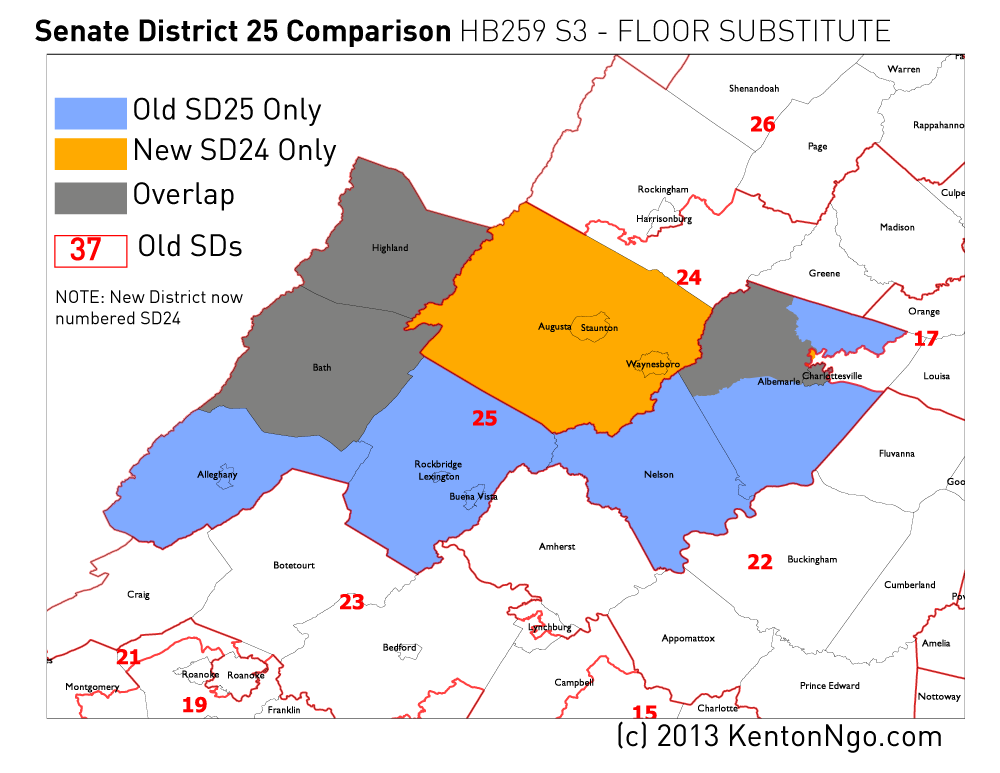 UPDATE 7:15PM: Also targeted is Senate District 39, where State Senator George Barker narrowly won a district stretching from Alexandria City through southern Fairfax County into Prince William County. Republicans traded heavily Democratic areas of Alexandria and Fairfax County and swapped them for more precarious turf previously in SD37. Clifton-based Barker picks up large sections of the communities of West Springfield, Centreville, and Chantilly.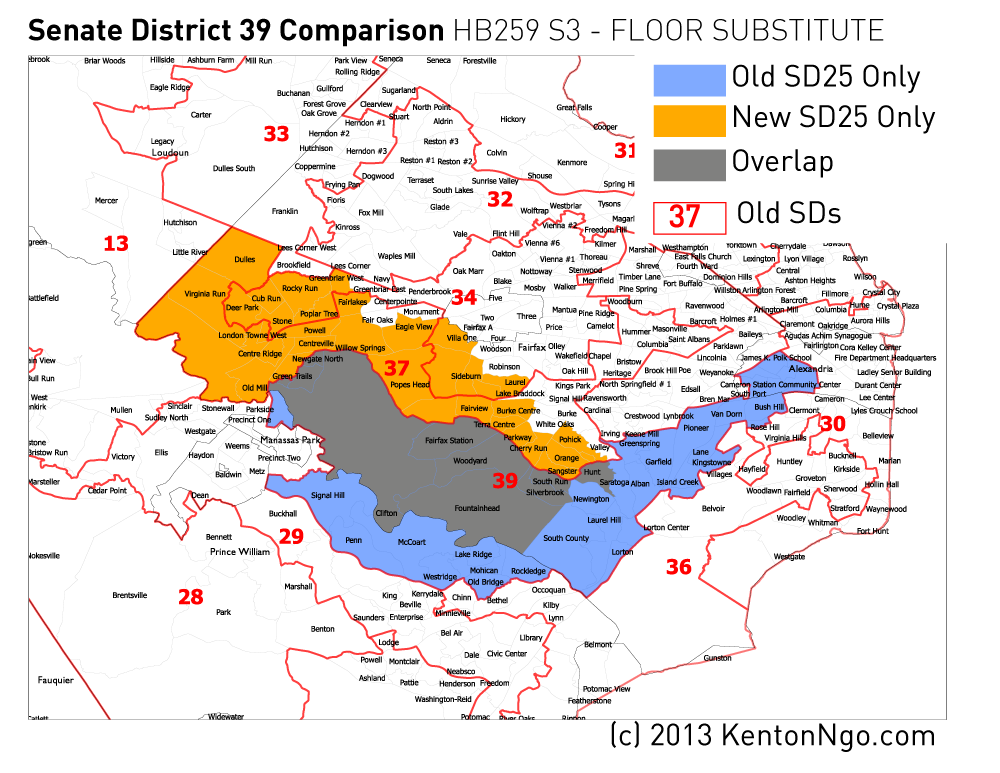 UPDATE 7:35PM: Using official shapefile released by Virginia Division of Legislative Services, see this Google map of new districts. Click each district for information.


UPDATE 9:24PM: The following table shows the proportions of new State Senate Districts as proposed by the Senate Republicans by current State Senate district. Of the 6,147,347 voting age people in Virginia in Census 2010, 2,776,292 would be moved into a new district.
UPDATE JAN 22 5:45PM: See update for precinct-level map of 2012 returns with race data that clearly shows the racial geography that informed creation of new VRA-compliant districts. Click below for full-size version.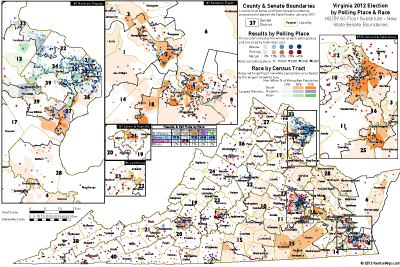 Related Posts via Categories